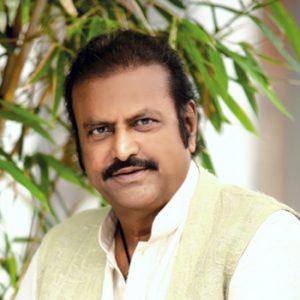 Dr. M. Mohan Babu is an Indian film actor, director, and producer, known for his works predominantly in Telugu Cinema. He is the founder and chairman of MB Corporation, is a living example of unbounded commitment to excellence in business. He is not just an actor, but a role model and enthusiastic leader of the fastest growing educational institution. Under his leadership, the organization is dedicated to provide custom-made quality services with state-of-the-art equipment and technology. He is a visionary and a dedicated solider in the Media Entertainment and Education field, who is also busy in reshaping his benefactor dreams in to a reality.
Sree Lakshmi Prasanna Pictures is the Hyderabad based production company founded in 1982 by Dr Manchu Mohan Babu on the name of his daughter Manchu Lakshmi Prasanna. Some of the blockbuster films produced by the famous production house include Assembly Rowdy, Alludugaru, Pedarayudu, Major Chandrakanth, and Rayalaseema Ramanna Chowdary etc.
They have another production company called 24 Frames Factory established in 2007 by his actor son Manchu Vishnu. This is said to be a unit of Sree Lakshmi Prasanna Pictures. It has delivered some super hit films like Doosukeltha, Dhenikaina Ready, Rowdy, Current Theega, and Dynamite.